The Impact of COVID-19 on the Pharmaceutical Industry to Use Veeva Approved Email to Reach and Engage with HCPs Remotely
12 August 2021 by Isabella Coupland
As a result of COVID-19, the life sciences industry has undergone significant changes in the way it reaches and engages with healthcare professionals. In-person interactions and experiences have been limited, requiring companies to adapt to communicating with HCPs remotely.
Veeva Pulse data shows life sciences' companies created 3.5 times more digital content than print in 2020, demonstrating the increasing demand for compliant digital, promotional and medical content due to the uptake in virtual meetings.
COVID-19 has served as a catalyst for digital transformation in the life sciences industry, requiring organisations to adapt to faster ways of creating and distributing compliant, personalised and relevant content to engage with healthcare professionals. The use of Veeva CRM Approved Email has increased considerably during the pandemic, due to the limited opportunities for face to face interactions with healthcare professionals.
Veeva Approved Email allows field sales teams to continue communicating and building relationships with their customers. Sales teams can share resources, arrange virtual meetings and send post meeting follow up communications to customers, all in a compliant manner. Veeva customers average a 40% open rate with Approved Email, with an average click through rate six times higher than the industry average. Providing the correct right tools and capabilities, Veeva Approved Email helps organisations increase their reach by ensuring that HCPs receive relevant and engaging content.
HCPs expect relevant and personalised experiences and pharma organisations must now meet or exceed these expectations in order to establish and build strong relationships. With the increase in demand for Veeva Approved Email, brand teams are under increasing pressure to create more content with the same budget.
We built Heartbeat™, our Veeva Approved Email Content Authoring Solution to help alleviate the pressure on brand teams resources. Heartbeat™is designed to help customers overcome the challenges associated with creating Veeva CRM Approved Emails, whilst reducing costs and accelerating speed to market. The platform is an intuitive and adaptable Content Authoring solution for Veeva customers, empowering content creators with the ability to quickly and easily create and localise compliant Veeva Approved Emails, at scale. Heartbeat™ Veeva Approved Email Content Authoring Solution responds to the changing needs and pressures on Pharmaceutical organisations' content supply chain, helping them to navigate the changing landscape, to maintain and build relationships using digital, supported by VAE.
Heartbeat™ Veeva Approved Email Content Authoring Solution has been designed to help organisations maintain meaningful contact with HCPs, equipping them with the ability to compile personalised and compliant Veeva Approved Emails rapidly. Our platform provides marketing teams with an efficient solution, allowing less time to be spent creating emails and more time focusing on what matters- developing their relationships with HCPs.
---
If you are looking to alleviate the pressure of creating Veeva Approved Emails or are looking for a cost effective way to create more Veeva Approved Emails, get in touch for more information or to arrange a demo or trial of Heartbeat™ Veeva Approved Email Content Authoring Solution.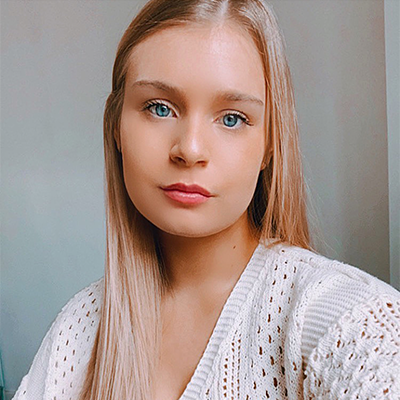 I am the Communications Lead at PULSE and I help generate awareness around our solutions. I am passionate about how communications help support our customers in achieving their business objectives.
I have a particular interest in the end to end content supply chain for global pharmaceutical customers; I take a keen interest in the burgeoning trends of healthcare, supported and delivered by digital and its associated technologies.
Working in an innovative and fast-paced industry, I strive to ensure that our communications are clear and focus on the value we create for healthcare professionals, patients, consumers, and shoppers.