Tips for Getting Started with Veeva Engage Remote Meetings
01 September 2020 by Leo Miller
This year, Life Sciences and pharmaceutical companies have turned more to digital as a means of communicating and engaging with HCPs during COVID-19. Veeva CRM Engage Meetings is the smart way to hold compliant, engaging conversations with HCPs online.
Here are some top tips and considerations to help you embrace the opportunity of remote detailing with Veeva CRM Engage:
1. Understand your customers and their preferences
If digital transformation has taught us one thing, it's that you have to build your strategy around your customers. With that in mind, try to get an understanding of their preferences and how they would like to use remote meetings.
How frequently do you want to communicate with them?
How quickly do they respond to your communications?
Which Veeva channels do they prefer?
2. Determine the best use cases for remote meetings
COVID-19 has given most brands an immediate business need to get going with remote meetings. For most, this is currently a straightforward decision. But it shouldn't stop you working through the strategy and working up relevant use-cases, based on your customers needs:
Remote detailing
Sampling
Establishing relationships with specialists
Engaging hard-to-reach HCPs
Deeper dive follow-ups
Medical engagements
3. Have a change management plan in place
Some organisations will be able to switch on remote detailing, almost overnight. For others, they will need to recognise the element of change. The change isn't just about embracing new technology or processes, careful consideration and support need is still required to help manage the cultural change.
Start with a pilot in a single market with a select few early and willing adopters.
Ensure you have clear business objectives with initial pilots and programmes and use those to report on the programme internally and with external partners.
Embrace and don't bury any failures or other learning opportunities.
Generate awareness through internal marketing and communications.
Prepare to scale and align internally on the expected pace of how quickly you need to scale.
Involve and include your external partners. They've likely done this several times before! As subject matter experts, they can help support your leadership through this change.
4. Optimise content for Veeva Engage remote detailing
Your existing CLM content can, and will, likely work in Veeva Engage without changes. That's not to say you can't improve upon it. Acknowledging remote detailing on Veeva Engage is a completely different experience for the customer and the sales rep. Consider if, and how, the customer's needs have changed and how they should be addressed in the content you create.
Start with existing content
Customise the content for digital viewing, including mobile
Know what works well and what doesn't work well in remote detailing - complex animations for one, don't always come across well.
5. Identify metrics for success
In theory, your metrics shouldn't be any different from existing metrics you have in place for face to face eDetailing. However, consider whether your remote detailing efforts are creating new opportunities for value like accessing hard to reach customers or specialists. Has your overall reach increased as sales teams spend less time travelling or sitting in waiting rooms? If these types of examples apply, then be sure to incorporate them into your Veeva CRM MyInsights Call Reports.
Quantity of meetings
Meeting length
Specific content metrics - as a minimum focussed on
Number of hard to reach HCPs
Number of follow-up meetings
6. Get feedback from customers
If you are making your first steps in remote detailing and using Veeva Engage meetings, then you will want to know what your customers think. Open up the channel to capture that feedback.
Send customers a survey via Approved Email after the call
Ask for feedback directly at the end of the call
Use the feedback and continually optimise the experience you are creating.
---
Finding the balance between in-person and online meetings is just one of the many ways technology is changing the way pharma delivers value to customers. To learn more about leveraging Veeva for remote detailing, contact us.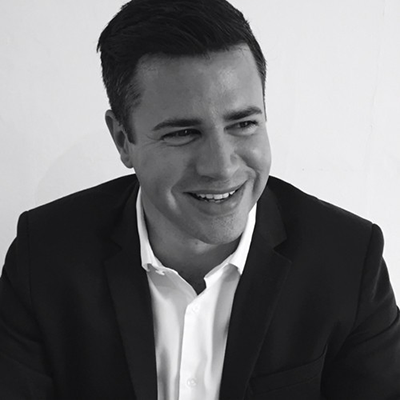 I am a proven leader of digital marketing strategy and business transformation; effectively engaging businesses and brands to integrate innovative digital solutions and accelerate their capabilities.
I have extensive and varied experience ranging from founding start-ups to navigating the complexity of some of the world's largest organisations. I have previously led Digital Strategy and transformation at GSK, Reckitt Benckiser, and L'Oréal. I now lead the Customer Success team at Pulse, helping healthcare and pharma organisations drive value from the use of digital and its associated technologies.