Overview of the German Healthcare Market
23 September 2021 by Isabella Coupland
The German healthcare market is the largest in Europe; with Germany having the oldest population in Europe and the second oldest in the world. Due to this older population, there is a larger number of people with chronic diseases, resulting in more reliance on the healthcare system. Digital healthcare and innovation can help healthcare systems overcome these challenges and ensure that their services are not diluted.
Germany is investing large sums of money into healthcare and digitisation with lots of funding available within research, development and commercial areas. British companies investing in Germany has risen exponentially. One reason for this increased investment by Britain is due to Brexit, there has been an influx into Germany as British companies want to secure access into the European Union. However, another factor in the increased British investment is due to the potential in the German market for British companies across a range of sectors. UK expansion projects more than doubled from 2014 to 2019 with growing business opportunities in Germany in the following sectors:
Heath and care
Sustainability, climate protection and energy
Mobility
Urban and rural areas
Safety and security
Economy and work
The Digital Healthcare Act implemented in November 2019 allowed specific healthcare professionals to prescribe medical apps which would be reimbursed by statutory health insurance. This act creates an electronic patient record, strengthens telemedicine and teleconsultations, improves access to patient data for research purposes, benefits the health innovation fund and allows doctors to prescribe DIGA.
DIGA is a medical product which relies on digital technologies with a patient centric approach.
Developers submit app to BfArM who can give feedback
Requirements: safety, quality, functionality, privacy and data security. There are medical benefits and structural and procedural improvements
Listed in DIGA directory - takes up to 3 months. This means doctors can prescribe your apps & price negotiations
Newly established companies are listed on a preliminary basis, this includes a testing phase to prove the justification of positive care effects of the application
The healthcare industry is strictly governed by the Federal Institute for Drugs and Medical Devices (BfArM). This body is an independent federal higher authority within the portfolio of the Federal Ministry of Health, the departmental research institute of the German Federal Government conducts its own as well as independent research. BfArM is involved in the tasks of licensing, improving the safety of medicinal products, detecting and evaluating the risks of medical devices, and monitoring the legal traffic in narcotic drugs and precursors.
As a result of COVID- 19, delivering digital patient care is being introduced as the new norm with patients receiving remote treatment, ePrescriptions and electronic patient records. Germany has increased its use of telecare and telemedicine since the pandemic as before COVID- 19 they were heavily reliant on in person care. With the demand for digital and the availability of more online, new regulations are introduced which allows industries to utilise the possibilities of digital. As a result of COVID-19, an increasing number of countries want to now have their share in this new and dynamic market, reinforcing the notion that telemedicine/care is here to stay.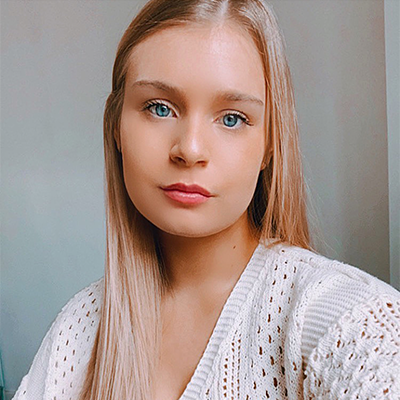 I am the Communications Lead at PULSE and I help generate awareness around our solutions. I am passionate about how communications help support our customers in achieving their business objectives.
I have a particular interest in the end to end content supply chain for global pharmaceutical customers; I take a keen interest in the burgeoning trends of healthcare, supported and delivered by digital and its associated technologies.
Working in an innovative and fast-paced industry, I strive to ensure that our communications are clear and focus on the value we create for healthcare professionals, patients, consumers, and shoppers.