Extending the reach of the X-PERT Diabetes Digital Programme
29 March 2021 by Alice Cresswell
As the pharma and healthcare industries look for new ways of providing personalised healthcare to patients, technology provides an opportunity to drive more efficient, accurate and effective ways of treating patients. Integrating technology into the working practices of healthcare professionals and the daily lives of patients can help drive improved health outcomes at a lower cost.
Prior to Covid-19, the X-PERT Health Diabetes group education programme was made accessible to communities via trained link workers who interpreted the content and worked with individuals to help manage their diabetes. Lockdown restrictions have meant users have been unable to access the group-based diabetes education programme because in-person support has not been available.
The Diabetes Digital Programme was launched in 2020 as an App and a Progressive Web App (PWA) which can be accessed from a smartphone, tablet or computer to maximise availability and enable users to proactively manage their diabetes themselves throughout lockdown.
Studies have shown that prediabetes and Type-2 diabetes is 3-6 times more common in members from ethnic minority communities, presenting a clear need to enable individuals to have access to this educational content in their first language.
In 2021, Pulse are supporting X-PERT Health in the translation and development of the innovative X-PERT Health Diabetes Digital Programme into 14 additional languages to reach new users and communities.
Through the Diabetes Digital self-management Programme, users will be able to successfully manage their diabetes and improve their well-being and health with informative resources delivered in interactive mediums.
The main features of the X-PERT Health Diabetes Digital Programme include:
Six sessions of interactive, educational, informative content
Animated videos to help users retain information
Interactive games, quizzes and questionnaires
Personalised goal-setting & notifications
Health, sleep and mood metrics and tracking
Incentive awards
HIIT exercises
Recipes tailored to different dietary needs
Mindful breathing exercises
Access to a personal health coach to aid with motivation and offer support
Automated 24/7 chat support service
Integration into NHS doctors' surgeries
To help with the rollout of the Diabetes Digital Programme in these languages, X-PERT Health is recruiting volunteers with prediabetes or Type-2 diabetes who can speak and read these languages to assist in testing the translations and user experience of the Diabetes Digital programme. Volunteers will have complete access to the Diabetes Digital Programme along with supporting materials for 12 months.
Find out more about our partnership with X-PERT Health and how we brought the award-winning diabetes education programme into a digital space. Get in touch with X-PERT Health the team if you are interested in participating or getting access to the programme.
At Pulse, we have a wealth of experience in developing healthtech apps for the Life Sciences community. From apps designed to support mental health, improve wellbeing during pregnancy, or to book same-day GP appointments, our digital health programmes aim to help improve patients' lives and HCPs' working practices on a day-to-day basis.
Our healthtech and medtech apps can be distributed via our enterprise mobile distribution platform or any of the consumer facing app stores. Our apps are accessible and compatible with Android, iOS, web and Windows Surface.
---
If you want to find out more about how we can support you in your next mobile app project, please get in touch.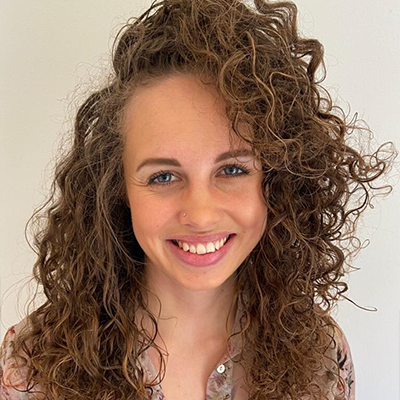 I support our customers and partners on their transformational journey, utilising digital to deliver improved health outcomes.