Enter The Digital Age Of Personalised Healthcare
06 October 2021 by Alice Cresswell
As the pharma and healthcare industries look for new ways of providing personalised healthcare to patients, technology provides an opportunity to drive more efficient, accurate and effective ways of treating patients. Integrating technology into the working practices of healthcare professionals and the daily lives of patients can help drive improved health outcomes at a lower cost.
At a recent event run by the Royal Society of Medicine, we learned about the ways in which the industry is delivering personalised healthcare and the advancements healthcare professionals are hoping to see. The Royal Society of Medicine webinar: Personalised Medicine. What is personalised medicine? discussed the significant role of digital services to develop personalised healthcare. Newer technologies and digital enhancements allow healthcare professionals to provide relevant and tailored healthcare to patients as and when they need it, built around their needs.
Engaging with patients in the right way at the right time
David Champeaux, Chief Growth Officer at Cherish Health discussed the notion that patients are consumers for whom we need to design care innovation into their lives based on medical, behavioural and contextual backgrounds. Behavioural scientists highlight the importance of taking all three factors into consideration when engaging with people: "the right message delivered at the wrong time and also in the wrong context can fall flat". David goes on to say that as people are part of society, it is essential that the healthcare industry tailors medicines to social context. To encourage people to "adopt behaviours sustainably, we need to be mindful of how they are influenced in society".
David describes the ways in which pharma must take all factors into consideration when treating a patient. The medical influence helps healthcare professionals to "optimise potential outcomes", the behavioural influence brings "the relevance and personalisation" of the treatment into play and the contextual influence increases salience and a timely engagement with people. All three factors can be harmonised using technology, as we can see how new medicines are working for patients.
Glen de Vries, Co-founder and Co-CEO of Medidata Solutions, the most used platform for clinical trials around the world, echoes the notion that inputs affect the outputs in how we diagnose patients on a personalised level. He states that, "precision is driven by large volumes of data looking at trends over time will give us more insight than seeing patients every now and then" and ultimately help to provide healthcare which is tailored to the individual.
Glen suggests "the more [patients] we are able to remotely diagnose and have an equation to prescribe, the easier it is for us to give access to different types of medicine", making technology a fundamental part in delivering personalised medicine through remote diagnostics.
Intuitive technology delivers meaningful results
Bill Newman, Professor of Translational Genomic Medicine at Manchester University focuses on the role of genomics to drive personalised services in healthcare and how clinical trials could look in the future. Bill leads the PALOH study which looks to assess a test to avoid hearing loss in neonates exposed to the antibiotic gentamicin.
Through the assistance of technology, the team has developed a rapid test to deliver consistent results in a meaningful time frame which is relatively inexpensive. The test reduces adverse drug reactions and makes drugs more relevant to the people they are prescribed to, determining which babies are susceptible to drug reaction in less than 30 minutes and ultimately saving up to 200 babies every year in the UK from going deaf. This innovative way of testing patients to provide personalised healthcare could be applied across hospital systems to other points of care testing for other drugs.
The impact of personalised healthcare
Embracing methods of communicating using digital, enables pharma companies to engage with HCPs in a more effective manner. Adopting a patient centric approach allows pharmaceutical companies to accumulate data to improve the effects of medication. Digitisation can improve patient experience with hyper personalised data which allows for internal tracking of medication and prompts HCPs on the next steps needed in the course of the patients' treatment. With the immersion of new technology into the practice of HCPs and accessibility to more data, the pharmaceutical industry can deliver more personalised healthcare and focus on patient experience as well as begin innovation into the future of digitisation.
---
As experts in digital strategy and the use of digital within the healthcare industry, we are perfectly positioned to offer our guidance and support to customers looking to utilise digital to deliver personalised healthcare solutions. Get in touch for an informal conversation about your project.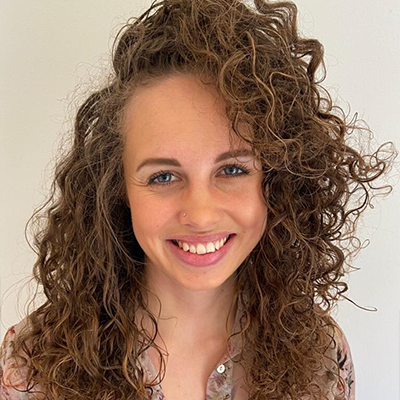 I support our customers and partners on their transformational journey, utilising digital to deliver improved health outcomes.