Changes in consumer behaviour caused by COVID-19
01 May 2020 by Alice Cresswell
COVID-19 has forced retail stores of non-essential products to shut up shop for the time being due to social distancing and travel restrictions. This has led to a sharp 14% increase of online grocery shopping as around 600,000 households battle in the virtual arena for a delivery slot to avoid physically shopping in supermarkets. So whilst the grocery industry is booming fit to burst, how are the other so called non-essential retailers doing?
In today's webinar at Brightalk: Maintaining engagement with consumers & driving sales in lockdown, Nicola Thompson, COO at Made.com described the emergence of a "new normal" in which people's interests have swayed towards home and furniture products, with a strong desire to implement home improvements as a result of the current lockdown.
Robin Philippes, CEO of Watchshop suggests people are more inclined to gift themselves, friends and family, often as apology gifts as they are unable to attend events as planned. Watchshop recorded an initial dip when the UK Prime Minister announced the first stage of lockdown, however volumes are back up 50-70% through online sales.
Beth Horn Director, Head of Industry, Retail & Ecommerce at Facebook noted for the first time that more than 3 billion people worldwide are currently using FB, IG and Whatsapp each month. Video calls have increased over 1000% due to the need to stay connected to family and friends. She remarks that establishing a behaviour pattern as a habit takes 2 months, therefore, it is unknown whether this spike will sustain itself in the future, however Beth has signposted a few things for retailers to consider in order to build long-lasting customer engagement: brands, representations and showcasing products. To Beth, "businesses that are most equipped to pivot to be aggressively digital are the ones who are surviving", which forecasts the necessary changes businesses will need to implement in order to keep up with their competitors.
What online techniques are retailers using to engage their customers during COVID-19?
Authenticity seemed to be the word which struck a chord with all three speakers as they discussed how they changed their strategies from commerce to community; creating solution focused content to help people through the pandemic. Whilst Nicola illustrated how Made.com launched a consumer-lead campaign by using Instagram to ask consumers what content they would be interested in, building lasting relationships; Robin explained how they built up their Facebook followership by posting everyday content that consumers could relate to. Using the UK's leading pharmacy, Boots as a prime example, Beth demonstrated how Boots has embraced the challenge of COVID through digital tools as a chief pharmacist delivers a daily online video report providing health information to people, generating an authentic and genuine connection.
How are retailers continuing to innovate products and services online whilst maintaining social distancing?
Digital continues to facilitate the communications, sales, marketing and innovative engagement of online products and services. Building consumer experiences to help people stay connected has always been at the forefront of Facebook's services, however, with the increasing demand to support meetings of large groups of people, Facebook has launched Facebook Messenger Rooms which has video messaging and live streaming capabilities.
Made.com, a digital first business is well equipped to manage remote working with strategies to pull forward investments to suit consumer needs. Heavily invested in user generated content, Made.com have adapted their content to innovate products aiming for a less aspirational and polished outlook, but more relatable such as a "box fort that kids have built out of the packing" rather than a showroom put-together photo.
Retailers are reaching out to those on the front line
Driven once again through social media, digital has served as the vessel to transform ideas into action. Made.com have donated furniture and appliances to over 150 hospitals, making sure front line workers are looked-after during their long shifts, whilst other retailers offer favourable discounts to NHS staff. It is clear that digital platforms are essential in building customer-centred relationships and as such, are tools to be invested in as the future for online retail and consumerism is evolving during COVID19.
References:
https://www.ft.com/content/cf153651-09f3-4cf5-a012-e4f823b648be
https://www.businessinsider.com/facebook-launches-zoom-like-features-capitalizing-on-video-chat-surge-2020-4?r=US&IR=T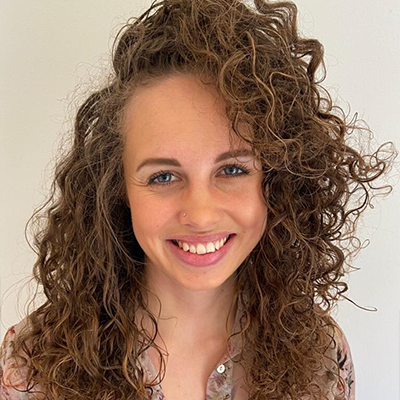 I support our customers and partners on their transformational journey, utilising digital to deliver improved health outcomes.