Veeva CLM: Creating an eDetail presentation from PowerPoint
14 July 2023 by Holly Carden
Creating content on Veeva can be a complex, expensive and time-consuming process. If you already have brand-compliant, approved presentations in PowerPoint format you may not have the budget to invest time and resources in creating Veeva CLM presentations. With Heartbeat, you can now convert your existing PowerPoint presentations into effective Veeva CLM presentations - saving you time and budget. PULSE are at the forefront of digital transformation in the Life Sciences industries, providing a comprehensive set of solutions to help customers reach, engage and build relationships with healthcare professionals and patients.
What is Veeva CLM, and How is it used?
Veeva closed loop marketing (CLM) integrates with Veeva CRM to offer tailored sales calls along with fast, accurate call recording.
Engage physicians, HCPs and key opinion leaders with powerful, compliant content using Veeva CLM, which puts rich, interactive and engaging content in the hands of your sales team.
Targeted calls: Build personalised, relevant, and tailored customer engagements based on a full understanding of the customer.
User satisfaction: Integrated with sales reps' workflows to eliminate administrative work and focus on relationships.
Compliant messaging: Provide interactive and engaging content that is up-to-date and compliant.
Using Heartbeat™, our Veeva Content Authoring Solution, we are able to produce Veeva CLM presentations helping to support your customer engagement strategy whilst reducing complexities and streamlining your delivery to market.
What is Heartbeat?
The Heartbeat™ Content Authoring Solution (CAS) is PULSE's best-in-class platform for creating content on Veeva. In a fraction of the time and cost of traditional methods, Heartbeat™ helps brand teams create engaging content quickly and easily.
Create: Engaging content from a wide variety of file types including InDesign, Photoshop, PowerPoint, PDF, and flat images.
Automate: Enhance content supply chain efficiency by automating common tasks, so brand teams can deliver omnichannels experiences for HCPs.
Accelerate: Simplify localisation procedures, drastically cut down on content production expenses, and accelerate speed to market by over 90%.
Can I construct a Veeva CLM presentation in Heartbeat™ using PowerPoint (.ppt) files?
Heartbeat™ enables you to import animations and internal links from PowerPoint files to build a single Veeva CLM presentation with several slides.
The end product is a navigation-enabled, fully interactive Veeva CLM presentation that was developed utilising HTML and CSS. The presentation can then be instantly uploaded into Veeva Vault from Heartbeat™ using our API. Alternatively it can be uploaded manually or using the multichannel uploader.
Pros of using PowerPoint (.ppt) Heartbeat™ presentations:
Low Cost: No additional expenditure on design or development
Speed: Create and publish a Veeva CLM presentation in a few minutes.
Content Reuse: Capable of using already-existing content
Interactive: Maintain PowerPoint animations
Navigation: Navigation in the PowerPoint is maintained
Analytics: Presentation and slides level tracking incorporated.
Authorship: Allows brand teams to produce original Veeva content
Cons of using PowerPoint (.ppt) Heartbeat™ presentations:
Design: PowerPoint's limited design capabilities
Heartbeat™ allows Veeva clients to develop CLM content from different file types, such as:
InDesign
Photoshop
PowerPoint .ppt
Adobe PDFs
Flat images
---
Interested in learning more or partnering with Pulse? Get in touch with us if you would like to learn more. We are experts in finding the right digital solution to meet your needs.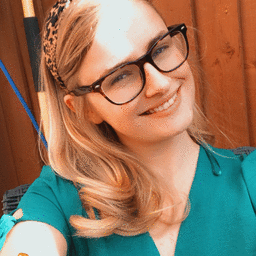 I provide design support by offering innovative solutions that are best suited to customer needs. As a result of my experience, I am able to lead the design and delivery of digital outcomes.